AVAILABLE FOR SALE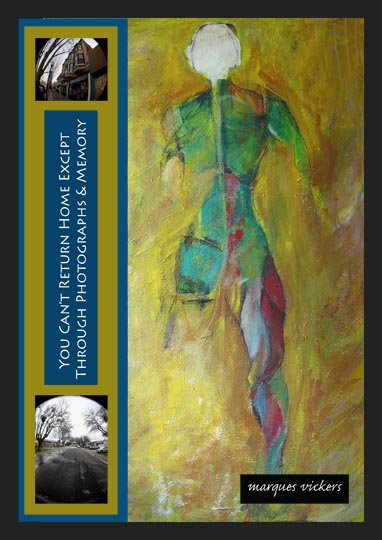 YOU CAN'T RETURN HOME EXCEPT THROUGH PHOTOGRAPHY AND MEMORY: A Reassessment of My Hometown of Vallejo, Caliornia



"Author Marques Vickers returns to his hometown of Vallejo, California with his memoir "You Can't Return Home Except Through Photographs and Memory". The personal narrative traces his formation within a community that through his eyes has slipped a notch from both the middle-class and affluence. Vickers employs a light but candid tone on a gravely perceived subject, Vallejo's regressive deterioration.

The suburban San Francisco Bay Area town of 120,000 was formerly the California State Capital twice and home to the Mare Island Naval Shipyard. The base closed in 1996 creating an employment void that prompted stagnation within the downtown core. Vickers was raised locally during the 1960s-70s. He traces the specific causes for decline as the proliferation of long simmering racial tensions, homelessness, aggressive criminality and drug trafficking.

Returning in 1987 as an adult following a twelve-year absence, he was struck by the town's smallness of scale. In spite of the successful recruitment of Marine World Africa USA in 1986, the addition has not elevated Vallejo into a desirable extended stay tourist destination.

Despite the deterioration, most Vallejoans he knows are proud of their grounded heritage. His text is far from bleak and bitter. He cites the town's distinctiveness, attractions and diversity that positively impacted his personal development.

His photo compilation was prompted by a return for the funeral service of a 90-year-old friend Andy who died on New Years Day 2017. Andy, a former longtime resident, avoided local visitations noting the degenerating conditions from his residence in adjacent Benicia. The author's own series of memories were exhumed at the same time as the body of his friend was being lowered into the ground for burial.